Believe Science Shop
Believe Science features t-shirts delivering the message that science can and has saved the world, and it can still do it again and again.
 Some products are in partnership with
Patrick King
of
Typography Shop
.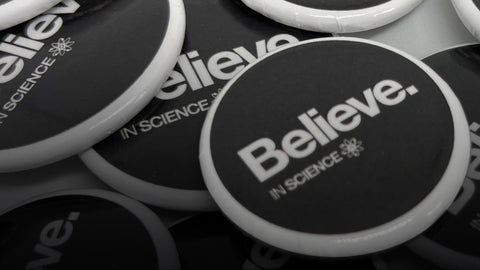 Delivery
We ship once a week usually on Tuesday or Wednesday. If it is a rush, contact us. We cannot all be Amazon, nor should we!. ;)
Partnerships
Yes, we do financially support our partners. If you buy from one of our partner's shops we will share anywhere from 32% to 72% of the profits.
Earth Icon
This is an Earth icon. It is not what real Earth looks like. It is only a graphic representation of Earth. For more realistic earth images see here.